Mother to 3 beautiful children of Vietnamese descent, Dana Dang shares these Vietnam and adoption themed movie reviews for families created by adoption: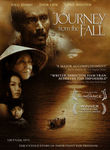 "Journey from the Fall" is a story of a Vietnamese boat family and their struggle to escape to the US after the war. It is a beautifully done movie on every level; the characters, the settings, and the story have amazing authenticity. You can sense the true optimistic and beautiful spirit of the Vietnamese people. While the story line is certainly too mature for young children, you might want to stash away a copy for when your child is old enough to be curious about his or her culture. It is a great movie for anyone trying to learn about Vietnam, and especially the life of Vietnamese Americans here. My husband is a Vietnamese boat person, and we were both awestruck by the poignancy and tenderness of the movie, but mostly we were extremely grateful that someone has take the time to tell this important story so well.
Available from your local rental and Netflix
Find further reviews at RottenTomatoes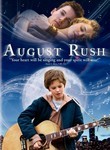 "
August Rush
" was given to me by a family member, otherwise I probably would have avoided it just from the preview. In addition to being a over-the-top gushy and quite poorly done movie, the theme I felt was inappropriate and potentially harmful for adopted kids. The story is of a boy who is raised in a boys' orphanage (in 1995 New York, if you can believe it) who finds his birth parents through his supernatural ability to "feel them talk to him" through music. Somehow both his birth mom and dad never even know he exists, but feel drawn to him until they all end up happily ever after standing in Central Park one day. While I know that fantasies about birth families are normal and healthy and certainly to be expected, I fear that this movie goes a bit far in encouraging an unhealthy obsession. No messages about finding security and love through anything resembling the adoptive family are found here, and the only character that even resembles an adoptive father is a psychopathic control freak. While I'm sure for most families this might be just another movie, as an adoptive mom, I will chose movies with more positive adoption themes.
Available from your local rental and Netflix
Find further reviews at RottenTomatoes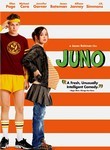 "
Juno
" is a very popular new movie out, certainly a surprise box office hit. It tells the story of a high school girl's unplanned pregnancy, her choice to keep her child, and her search to find her baby an adoptive home. This is obviously a domestic adoption, so very different from our experiences in Vietnam. But, a touching and hopeful story of adoption. I didn't like everything about it, but as adoption themed movies go, it was worth seeing.
Available from your local rental and Netflix
Find further reviews at RottenTomatoes